Carl Davis
I was born in New York in 1936.  Pre-birth, my mother went to a lot of concerts and my reaction was quite passionate!  After, she played piano and I imitated her.  My first lessons were at 7.  I sacked my first teacher when, after seeing Disney's Fantasia, I insisted on studying Bach's Toccata and Fugue and he refused.  I kept playing though, driven by curiosity – pop to Parsifal.  We had good public libraries in Brooklyn with fairly comprehensive music sections and I devoured scores. My mission was to be able to sight-read and sing operas, text and all.  I went on to orchestral scores, helped by New York's two classical music radio stations.  I was equally attracted by dance.  After all, New York was home to American Ballet Theatre, Ballet Russe, The New York City Centre Ballet and Martha Graham.
In my teens I widened my circle with singers and musicians.  There were opera workshops, choirs, chamber music and Leider to play.  My first professional engagements were at Tanglewood, touring with the Robert Shaw Chorale and The New York City Opera and at 18, composition.  A choice had to be made and I chose composition and London.
Helped by Diversions, a revue written at college, that had won Off-Broadway prizes, my colleague, Steven Vinaver, who had joined me in London, the revue Twists was produced at the Edinburgh Festival and then the Arts Theatre in the West End.  An encouraging review from Richard Buckle led to my first radio work and television.  There were strong collaborators:  Jack Gold, Ronald Eyre and Patrick Garland.  The breakthrough came in 1969 with Alan Bennett's Forty Years On.  Jonathan Miller took me to The National Theatre and Ron to the RSC. A collaboration with John Wells produced three full length musicals for stage:  Alice in Wonderland, Peace (Aristophenes) and The Projector for Joan Littlewood's Theatre Workshop.  There I met my future wife, Jean Boht and began a family: two daughters, Hannah and Jessie and currently 3 grandchildren.
In the 1970's, Jeremy Isaacs commissioned The World at War TV Series and the BBC commissioned scores for classic serials, including:  The Snow Goose, Our Mutual Friend and The Mayor of Casterbridge.  The decade ended working with Producer, David Gill and film-maker and historian, Kevin Brownlow on the 13 Part Series Hollywood.  In 1980 this led to a landmark performance with orchestra of Kevin Brownlow's restoration of the 5 hour epic Napoleon:  live cinema was re-born.  Channel 4 continued this development with a chain of restorations of the major silent films featuring Garbo, Gish, Fairbanks and the three great clowns:  Chaplin, Keaton and Lloyd, as well as epics like Ben Hur and Intolerance.  Orchestras were now keen to mount these films and I fancied myself a conductor climaxing in an 8 year run in a series of popular concerts in Big Top on The King's Dock in Liverpool! This helped me develop a unique performance style involving costumes and a rapport with my audience.
The 1990's opened with a collaboration with Paul McCartney: The Liverpool Oratorio, and then there was ballet.  First, Gillian Lynne's A Simple Man for The BBC's Omnibus and Northern Ballet Theatre.  Then, A Picture of Dorian Grey for The Sadler's Wells ballet, choreographed by Derek Deane, followed by Fire and Ice, a television ballet for LWT for Torvill and Dean.  The Millenium brought forth A Christmas Carol for NBT; Aladdin for Scottish Ballet and an Alice in Wonderland ballet, again for Derek(now Artistic Director of The English National Ballet).  A new collaboration began with choreographer David Bintley when I was invited to compose a new score for his Cyrano ballet.  This was followed by a revival of Aladdin with new choreography by David Bintley for The National Ballet of Japan.  Recently, created was a ballet based on The Lady of the Camellias for the Croatian National Ballet with choreography by Derek Deane.
As we moved into the new century, my older daughter Hannah and her husband Dave began to produce, direct, write and act in feature films involving Jean and myself (Jean, in the mid-1980's had triumphed in the role of Mrs Boswell in Carl's Lane's Bread and is now a major star).  We all participated in helping make their two feature films – Mothers and Daughters and The Understudy.  Hannah and Dave are now in Hollywood, further developing their careers.  Jessie, after a phenomenal start in Television Production, produced 3 fabulous grandchildren and is now helping the further development of Threefold Music.  Hitting 70 running, Jean and I together with record executive Charles Padley, formed the Carl Davis Collection with the aim of continuing the flow.
Welcome to my worlds.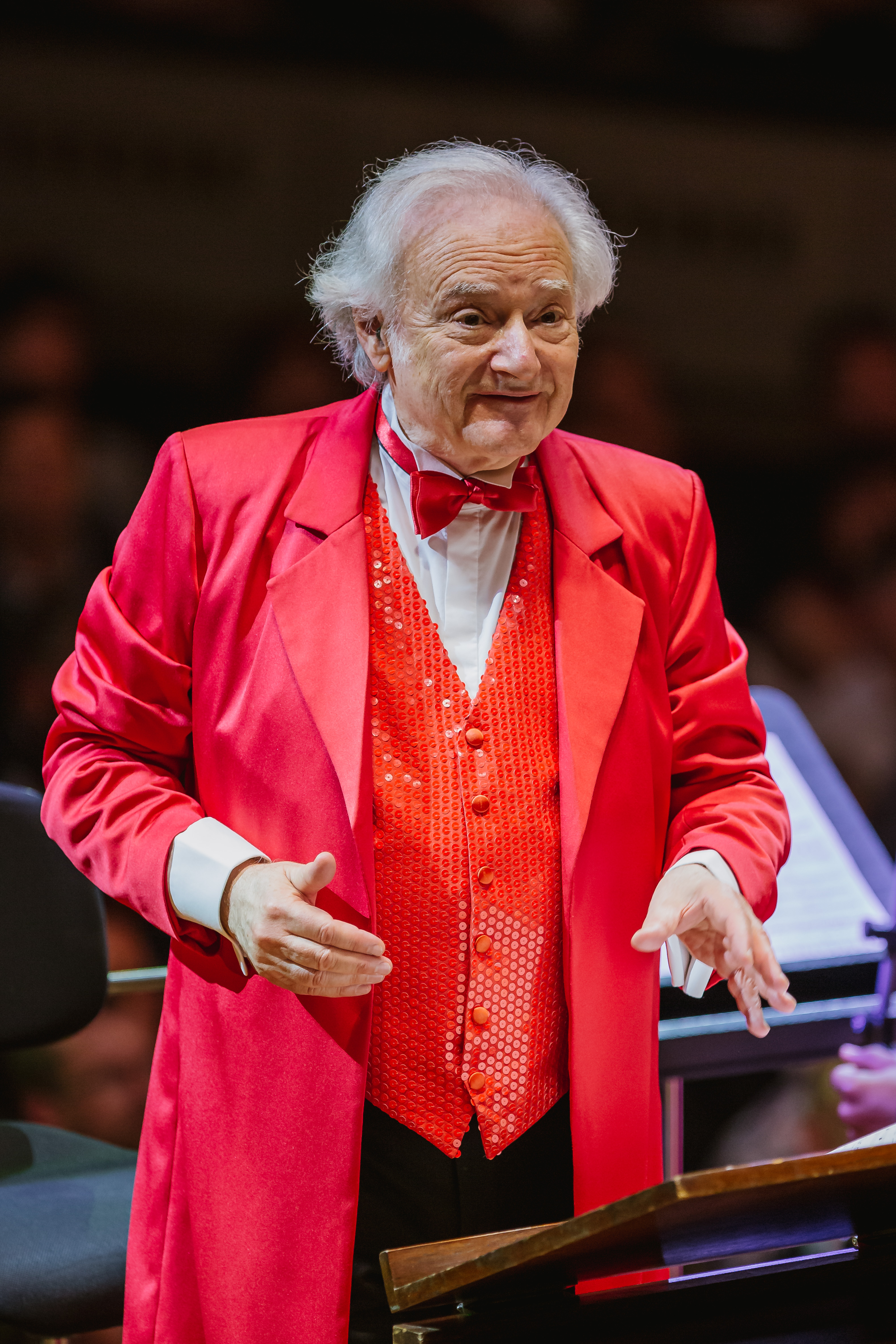 Photo: Jan Malý / fotomaly.cz